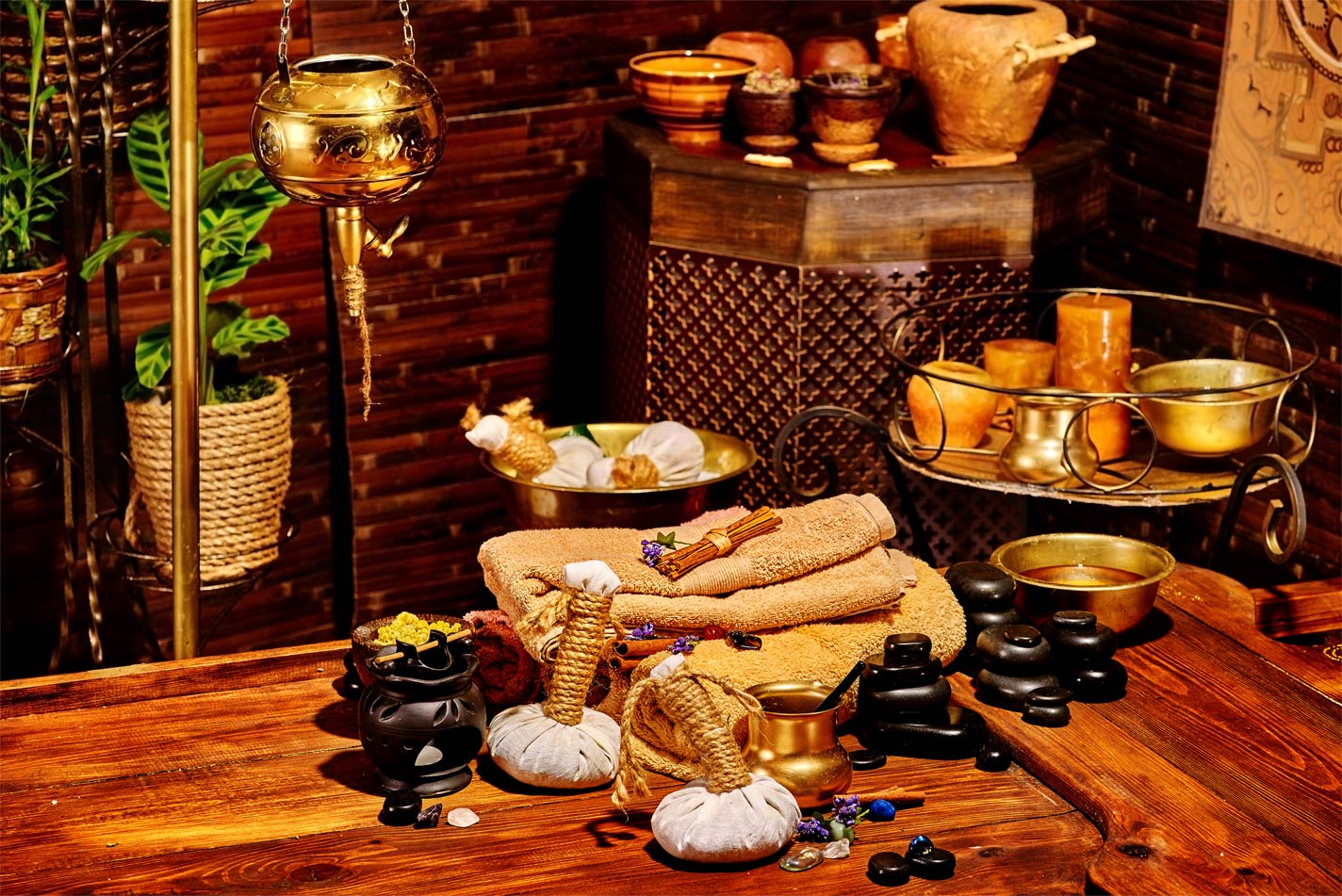 Welcome to the Ayurvedic Spa at "The Malabar Beach Resort". The in-house spa offers a chance to try out traditional holistic therapies to rejuvenate. Ayurveda prevents diseases and encourages the maintenance of health through close attention to balance in one's life, right thinking, diet, lifestyle and the use of herbs. In Sanskrit, it means 'The Science of Life'. The rules mentioned in Ayurvedic texts if applied rigorously give definite results. Lifestyle-related diseases, drug abuse, degenerative diseases, autoimmune diseases and certain metabolic and allergic disorders are well manageable with Ayurvedic techniques and medicaments.
Ayurvedic massage techniques provide relaxation, circulation and elimination of toxins which ultimately helps to rejuvenate the body. By making a gentle circular movement with either forefinger or the middle finger on a marma( pressure points), toxins can be released and thereby achieve electrochemical balance in the body. The various Ayurvedic sessions at Malabar Beach Resort give you a chance to rediscover the inner self and awareness about balancing energies of the body and system of healing.
Welcome to the centre for Yoga and Meditation at The Malabar Beach Resort where you feel 'An Oasis of Tranquillity'.
The origins of Yoga have been speculated to date back to pre-Vedic Indian traditions. A 5000 year old Indian body of knowledge, Yoga is a comprehensive system for wellbeing on all levels: Physical, Mental, Emotional and Spiritual. The word 'Yoga' is derived from the Sanskrit word 'yuj' which means 'to unite'.
Yoga is an art, a way of life and science of righteous living for the benefit of body, mind and spirit.